2022 Nisco Entrepreneurial Spirit Award Winners!
These two business owners demonstrate exceptional passion, grit, and vision for how they plan to better their own businesses and the industry. It's been an absolute pleasure learning about their efforts thus far and we look forward to seeing what the future holds!
Thank you from the bottom of our hearts to all of the other applicants. We were extremely impressed with every single submission and it was an incredibly challenging (and close) judging process. Keep up the amazing work!
Thank you LO & ISAO for supporting and facilitating this new award. Your associations bring together the most talented people and we're so grateful to be a part of it!
A huge congratulations to Cudmore Landscape & Design for being the LO recipient of the first ever Nisco Entrepreneurial Spirit Award!
Will and the team have so much passion and enthusiasm for their craft, it's easy to see how they won the judges over. Listen in to learn about some of their exciting, business innovations currently in the works!
We have no doubt the Cudmore's team will put the award funds to great use. We couldn't be prouder to be a part of this incredible community and it's special moments like this that make it all the more sweet!
Another huge congratulations to McFarlan Tree Care for being the ISAO recipient of the first ever Nisco Entrepreneurial Spirit Award!
Jack and the team are extremely committed to safety, training, and customer service. It's businesses like this that make up such an incredible industry!
Thank you for providing us with the opportunity to learn more about your amazing efforts. We're extremely honoured and can't wait to see big things in your future!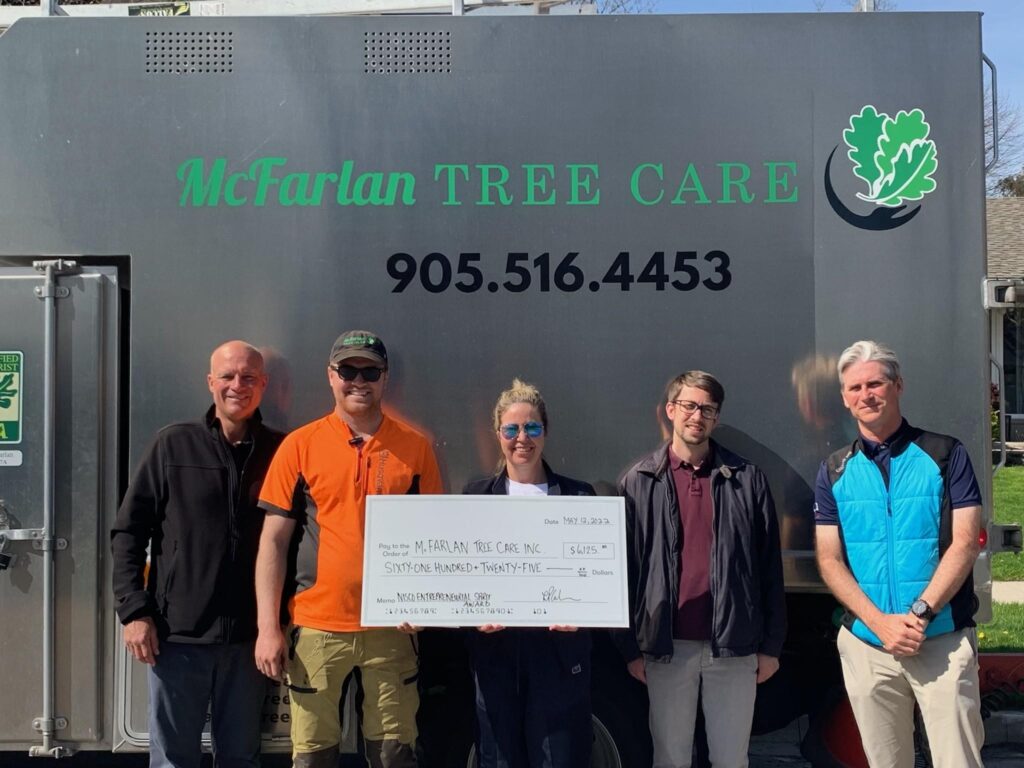 Check out our most frequent updates on Instagram!